Marianne and Lars H. Bols founded Bols Forstplanteskole in 1989 and are responsible for the daily running of the business and for consultancy services.
You can read about the history of the company here.
Says Marianne: "We operate on the basis of integral values that have a direct influence on our work."
The key words are: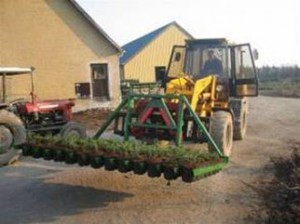 Sustainability
Our products are cultivated with a minimum of pesticides, and we do all we can to ensure that both our own employees and those of our sub-suppliers work under proper conditions. That is why we also feature organic and fair trade-approved products. Read, for example, about our fair trade Nordmann fir seeds and plants, which are the only fair trade seeds on the market. As a fair trade approved company we comply with the requirements made by Fair Trade Danmark. Read more about fair trade here (danish) .
Quality
When you buy seeds, plants or total solutions from Bols Forstplanteskole, you get high quality. We only supply services and products we can vouch for. Our aim is for both customer and supplier to be satisfied – every time.
Flexibility
If you want plants not listed in the plant catalogue, you are welcome to contact us. We can probably supply the desired species and strain.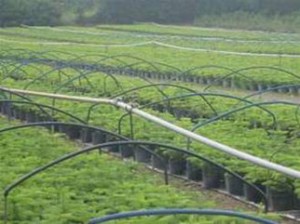 Service
We do everything to ensure that our customers get the most out of their purchase. That is why we answer all contacts quickly and efficiently.
Trust
The basis of good cooperation and mutual trust is supplying quality products, good service and, not least, that our customers feel that agreements are complied with to the letter. That is what you can count on from us. We are only satisfied when as a customer is satisfied!